EuPRA's New Legal Status
The European Peace Research Association is now a legal entity in Finland. 
This is a big step forward in the administration of EuPRA, making our association's activities easier in the coming years. The efforts particularly of EuPRA secretary Iiris Niemelä and president Ilaria Tucci are much appreciated in realising this. 
---
EuPRA Special Issue of the Journal of Resistance Studies: Peer Reviewers Required
Call for Papers: Arts, Peace and Resistance  
Edited by Ilaria Tucci, Sabeth Kessler and Craig S. Brown
The European Peace Research Association, in cooperation with the Journal of Resistance Studies (JRS), had a very successful call for papers for the special issue on arts, peace and resistance.
We are now looking for peer reviewers for the next stage of the process, who can carry out reviews from mid-April to the end of June.
If you are interested in being a peer reviewer, please send an email to the editors of the issue: Ilaria Tucci [email protected], Sabeth Kessler sabe[email protected], Craig S. Brown [email protected] 
Important Dates
Submission of final papers by authors: 15 April 2023 
Peer reviewed comments returned to author(s): 30 June 2023 
Final deadline for changes by author(s): 30 August 2023
---
Meet the EuPRA Board Members: Iiris Niemelä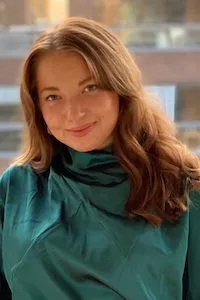 Iiris Niemelä was nominated as the secretary of EuPRA in June 2022. She holds an MA in Peace, Mediation, and Conflict Research from Tampere University, Finland. Currently, she works in the Asia team at CMI - Martti Ahtisaari Peace Foundation. She also has experience working at the Ministry for Foreign Affairs of Finland and doing financial crime investigation for a Finnish bank. As a member of A Common Word Among The Youth (ACWAY), she is particularly interested in studying youth inclusivity in decision making. She enjoys music in various ways during her free time, especially when playing the piano and dancing.
---
Activities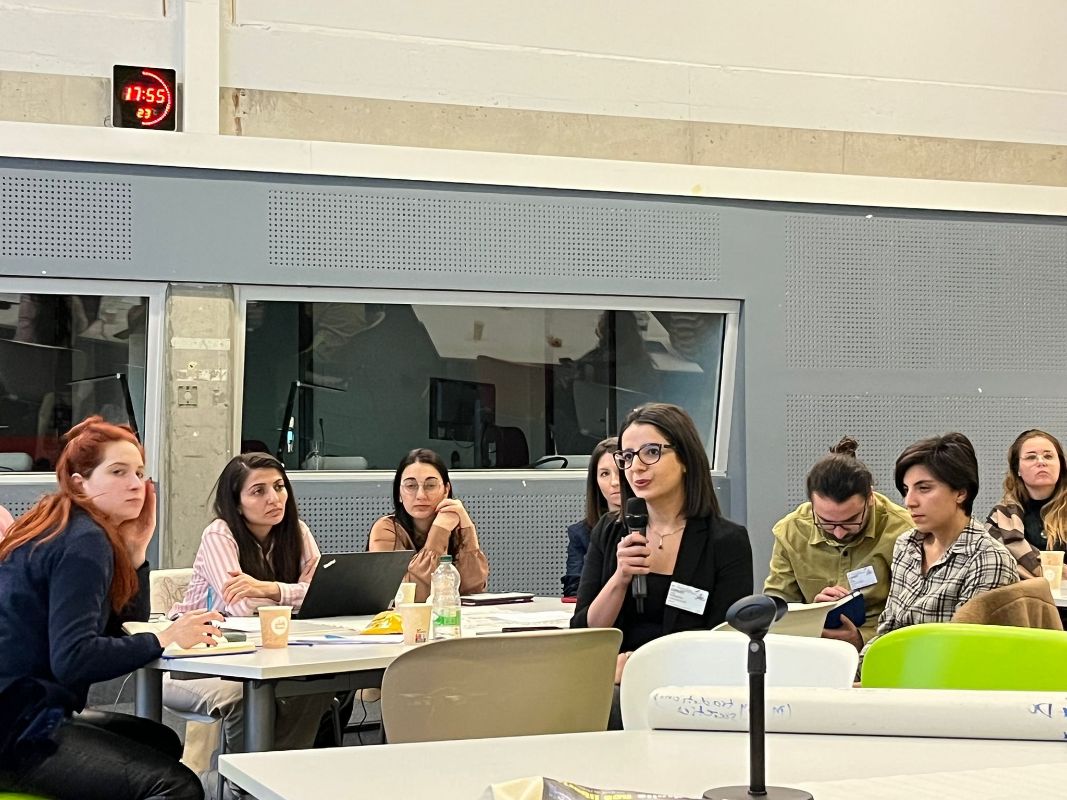 In January 2023 EuPRA Board Member Anush Petrosyan joined the consultative meeting of the Council of Europe that brought together practitioners, researchers and experts to exchange experiences about key contents and approaches to peacebuilding and conflict transformation in the intercultural youth activities. 

Anush emphasized the importance to work for peace when the world seems to get more and more violent every day. In her suggestions for intercultural youth activities Anush recommended to add peace research in the toolbox of addressing engagement of youth in peace activities. Research is empowering, especially ethnographic research that informs about realities in people's worlds. Adding peace research as part of youthwork and youth empowerment when it comes to peacebuilding and conflict transformation strengthens trust in the process and transforms results of research-based practices.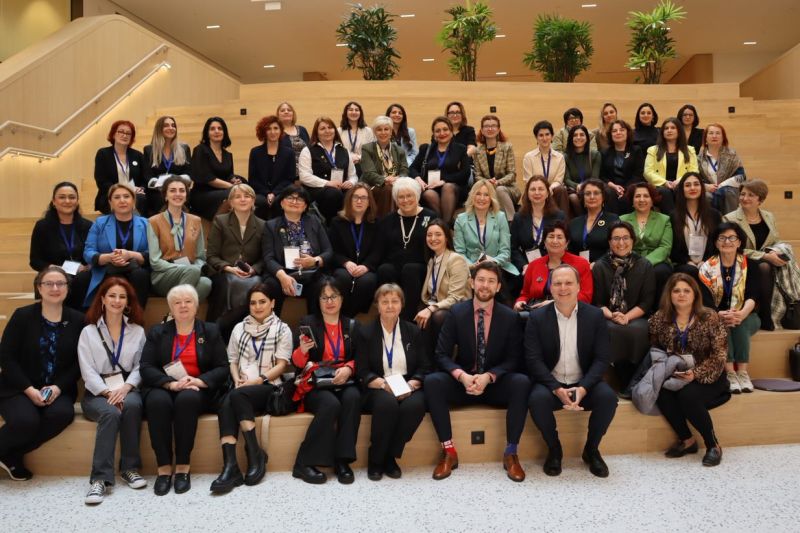 In March 2023 EuPRA Board Member Anush Petrosyan joined the EU4Dialogue Component 1 Women's Platform for Agenda Setting (WPFAS) in Brussels as a junior non-key expert. 

WPFAS brings together women from across the South Caucasus region and the Republic of Moldova to discuss issues of mutual interest to help "increase women's leadership and participation in all policy-making decisions and processes in all areas related to peace and security" in line with the EU's Action Plan on Gender Equality and Women's Empowerment in External Action 2021–2025 (GAP III). 

The topics and the recommendations presented during the first WPFAS Conference in Brussels, Belgium, 20-24 March 2023 have been identified and developed by the participants, addressing: 
Women's participation 
Women and digitalisation 
Inclusive education
Regional cooperation
Climate change, water & energy
Each group is regionally balanced and includes civil society activists, academics, and sectoral specialists from different age groups.
---
New Publication by TAPRI colleagues
---
Institute for Peace and Development Event, Basel, Switzerland
On behalf of Institute for Peace & Dialogue, we would like to inform you about the next Summer Programs which will be held in Basel, Switzerland.
Applicants can choose between the 13th Summer Academy and the 3-Month Research Program which may be combined with the 13th Summer Academy participation depending on the applicants` desire and filled application.
Participants will have access to expert knowledge and hands-on experience as all our facilitators are specialists with years of experience academically and professionally in their respective fields. This is truly a great opportunity not to be missed to get or refresh the knowledge, skills and create new worldwide friendship and networks.
We would appreciate if you could forward upcoming Summer Program call to your interested colleagues and friends.
The summer programs call is also available online.
13 Days Summer Academy Class Topics
Ms. Hoenig Gundhild Class Days: 8 & 9 August, 2023
Day 1 Topic: Effective conflict intervention through Conflict-Coaching and Mediation across Cultures
Day 2 Topic: Diversity and Inclusion - intention and approach across cultures and faiths
Doc. Dr. Alexander Weisner Class Days: 10 & 11 August, 2023
Day 1 Topic: Conflict Analysis Tools and Techniques
Day 2 Topic: Planning of Intervention in Conflicts
Ms. Sibylle Rupprecht Class Days: 14 & 15 August, 2023
Day 1 Topic: Ethical Leadership - the great reset after the pandemic and vector of peace
Day 2 Topic: Advocacy & Communication Including practical exercises
Prof. Alicia Cabezudo Class Days: 16 & 17 August, 2023
Day 1 Topic: Culture of peace and conflict transformation building
Day 2 Topic: Interpersonal dialogue and cross-cultural negotiations
Mr. Marc Finaud Class Days: 18 & 19 August, 2023
Day 1 Topic: Conflict mapping and security policy prioritization (with exercise
Day 2 Topic: Communication and chairing skills (with exercise
Participation Fee Includes:
Accommodation
Two Meals per Day (Breakfast & Lunch expenses included in the fee)
Course & Stationary Materials (Badge, File, Notebook and Pen)
Free WiFi
Program Fee
Certificate
Cables and adapters
2 times Coffee-Tea breaks per class days
Invitation Letter
Free BASELCARD for whose paid for Accommodation for whole training period which includes
Scholarship & Discount
10% discount for Alumni of IPD programs
10% discount for paying together with group of participants (More than 2 person)
10% discount for Annual ProPeace Members (For Registration please visit https://www.ipdinstitute.ch 
In case of any questions, please do not hesitate to contact us at [email protected] or via LinkedIn.
---
IAMCR Peace Fellowships
International Association for Media and Communication Research (IAMCR) wants to support the creation of collaborative contact zones, with modest means at its disposal. By establishing IAMCR peace fellowships, IAMCR will facilitate the collaboration of pairs of individual scholars, who are based in, or strongly connected to, two regions or communities that are currently engaged, or recently have been engaged, in an antagonistic conflict. 
The call for applications is open until 01 September 2023. You may find more information about IAMCR Peace Fellowships here. 
---
Book on former friend, colleague and member of EuPRA, Dr Steve Wright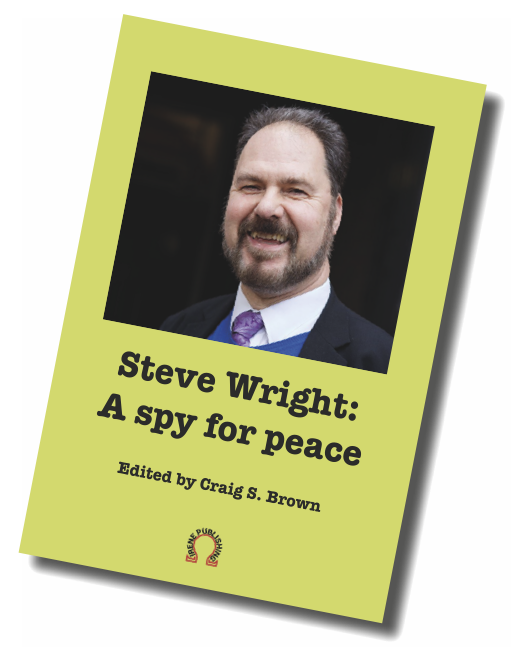 For five decades, Steve Wright made dedicated academic and applied contributions exposing the military-industrial complex and global intelligence apparatus, with his activities also exploring and expanding the broader field of peace and nonviolence. Steve was an exemplary teacher, inspiring and illuminating his students, colleagues and friends.
Steve Wright: A Spy for Peace includes reflections on Steve by some of those who he worked and built friendships with, providing a glimpse of his wide influence. The second part provides a selection of Steve's own writings from an impressive corpus, which covered academic, media, policy and NGO work.
By compiling Steve Wright: A Spy for Peace, an introduction is provided to those unfamiliar with Steve's work, and a departure point provided for anybody wishing to gain theoretical and practical inspiration from Steve's lifetime of endeavours.
Buy from: https://www.lulu.com/spotlight/irene 
---
Tags