Displaying 33 programmes related to Peace Studies in Europe. If you know of other programmes, please contact us.
---
United Kingdom

University of Bradford
The MA Advanced Practice in Peacebuilding and Conflict Resolution is offered by the internationally recognised Department of Peace Studies and International Development, drawing on over 40 years of experience as a leading centre of peace research and education. The programme will develop your understanding of the causes and dynamics of social conflict, with a strong focus on case-study analysis. It will allow you to develop informed judgements about when and how to engage constructively with conflict, recognising the strengths and limitations of different approaches to intervention. And you will consider critical questions surrounding and problematising efforts to build peace in different contexts, and in the light of contemporary trends, including converging environmental, economic and political developments. Through a diverse programme of study, including a significant applied, practical element, you will develop and demonstrate knowledge and recognised competencies essential to effective, ethically-aware practice within conflict engagement and peace practice - locally, nationally or internationally.
---

University of Bradford
The MA in Peace, Conflict and Development Studies provides an advanced understanding of the inter-relationships between conflict, development, security, and governance in developing, fragile, transitional and/or conflict affected regions and countries. You'll gain the understanding and skills you need to pursue or develop a career in what is now a major area for international, national and local policy and practitioner communities. You'll be equipped to work across many sectors including:


---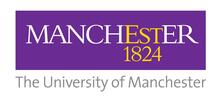 The University of Manchester
This interdisciplinary MA explores the processes through which actors have attempted to define and build peace in areas affected by war and violence, particularly since the end of the Cold War. Drawing on expertise from the fields of politics, history, anthropology and the arts, this newly revamped course will offer you the opportunity to engage with conflict management, conflict resolution, conflict transformation, peacebuilding and statebuilding theories and practices. Moreover, the programme will critically address the conceptualization of peace and the implementation of peacebuilding projects by global, regional, national and local actors, including the UN, the International Financial Institutions, development agencies and donors, INGOs, and local organisations in conflict-affected environments. In particular, it will focus on social agency for peace, the question of the nature of the `peaceful state', and the ever-fraught question of the reform of the international system.
---